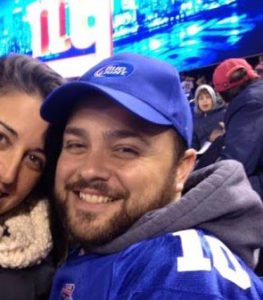 Hello my fellow sports fans! My name is Chris and being the avid sports fan that I am I know how exciting it is when you get that opportunity to attend a live sports event. For me, one of the highlights of this experience is the pre-game (and sometimes post-game) tailgate party. Whether you are doing it small with a cooler full of adult beverages and some chips and dip or if you are going all out with tents, grills, TVs, etc., it is important that you maximize the experience with only the best tailgating products around. This site is dedicated to giving you all the information and reviews you need for those tailgating essentials that will make your pre-game (or post-game) festivities fun and enjoyable!
Sports have been a passion of mine throughout my entire life. Whether it's watching my Yankees during the dog days of summer, my G-Men on the gridiron or my Tarheels "duke" it out with their rival the Duke Blue Devils (pun intended), I am a happy man. While I have no problem watching my teams play from the comfort of my own couch, nothing compares to the exhilarating experience of watching the games live. When those opportunities come along, I always try to make the event as great as possible by planning the ultimate tailgate party. There is nothing like arriving at the parking lot three to four hours before game time and hanging out with a bunch of family and friends while drinking some adult beverages and enjoying some good food and snacks.
I know there are a lot of you out there that enjoy the same thing, so I feel it's my duty to assist you fellow tailgaters in creating the optimal tailgating experience. I am confident that the information on this site will do just that!
If you ever have any questions, feel free to leave them below and I will be more than happy to help you out.
All the best,
Chris